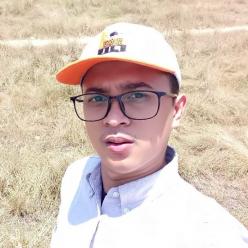 Job Title:
Renewable Energy Technical Specialist
Slamet Andri Murtopo graduated from Institute Technology Sepuluh November Surabaya with a specialization in Electrical Engineering in 2015. He joined the NZMATES team in November 2021 as Renewable Energy Technical Specialist (RETS). Prior to joining NZMATES, Slamet has worked on a range of renewable energy projects located in Sumatera, Kalimantan, Serang, and Jakarta. He brings expertise in Etap, Digsilent, and Matlab.  
His responsibilities as RETS are to carry out technical assessments for potential renewable energy projects, grid-connected and off-grid, calculate economic costs for project budgets, develop long-term sustainable business models, design project delivery methodologies, schedule from conceptual design and detailed engineering to implementation and operation maintenance, tendering processes, as well as supporting and working directly with community engagement officers, PLN and ESDM.